Looking For Quality Service? The Basement Remodel Akron OH Services Is Here To Cater Your Needs!
Basement Remodel Akron OH
Painting your basement drywall is another crucial step in completing the basement renovation. At Basement Remodeling Akron Ohio, we use top-quality materials for drywall installation and paint.
If you already have one in your basement, we inspect it for cracks and breaks. This helps us identify the underlying issues and fix them before applying the paint.
Having served numerous customers across the city, we have learned the art of painting your walls like pros. Apart from giving a striking finish to your wall paint, we also provide recommendations for the best paint color.
You may find a particular paint color appealing, but it may not suit your basement interior. That's precisely what our team handles for you. They ensure you pick a paint that complements your basement aesthetics and enhances its appearance.
Indeed, wall paint plays a key role in making or breaking your basement aesthetics. So, we make sure you do not pick the wrong color that doesn't align with your basement interior.
Basement Remodel Akron OH
Drywall is not the wall per se but the material used to construct ceilings and walls. It is also used to design various features, from arches to eaves. Its durability and ease of installation make it popular among construction workers – and homeowners. Besides, cracked drywalls require only minor repairs, and you won't need to pay a lot of money to get them fixed.
This construction material is also utilized to make walls fire resistant, which is another reason for its soaring popularity. On a side note, construction workers used plaster for building interiors back in the day. Engineers used to mount wet plaster over wooden strips to make ceilings and walls firm and stable.
However, because plaster walls required applications of numerous coats and additional drying time, it wasn't a practical option. Apart from that, only highly skilled professionals could manage its installation. Drywall, on the other hand, eliminated this trouble and allowed for a hassle-free and cost-effective installation.
Drywall Repairs
Painting the wall does sound straightforward, but there are several things to consider - essentially, if you want a positive outcome. If your existing basement walls have cracks or dents, it would be useless to paint them. It is crucial to fix the paper tears, dents, or breaks in your drywall. Our professionals at Akron Basement use specialized materials to restore your existing drywall. We scrape away the peeling drywall materials and apply spackle to fill minor cracks, holes, or other surface defects. We also inspect the exterior side of the drywall. Because it is made of paper, it is prone to wear and tear over time. Our skilled staff tears the already-torn piece and applies spackle to cover the damaged portion.
Preparing the Wall for Paint
We cannot overstate the importance of preparing the wall for paint. In fact, wall preparation is what determines the success of the entire painting process. The smoother the wall, the better the outcome. Therefore, we advocate preparing the wall. This involves scratching the surface and is typically followed by vacuuming the dust from the walls. While you might assume vertical surfaces aren't affected by dust, they accumulate it like other areas around your property. Once we make the surface even and vacuum the walls, we wash them with soap and water. This ensures the removal of dirt, grease, and grime. Besides, it also removes the infamous mold from your walls.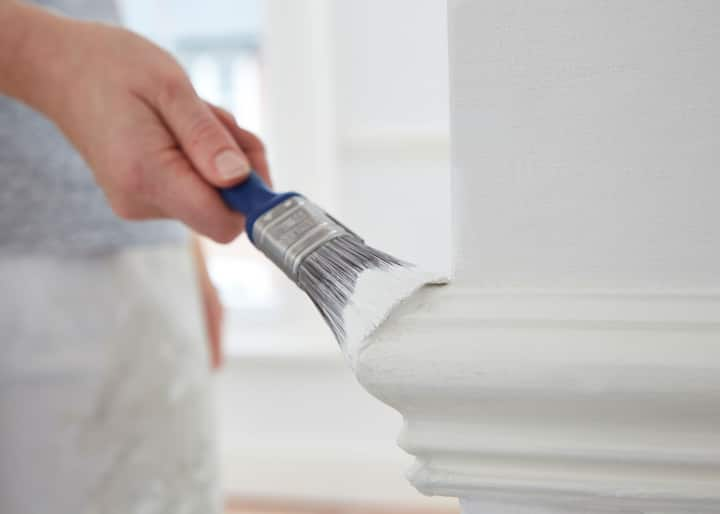 Painting
Now comes the part you've all been waiting for. Painting, we believe, is one of the most exciting parts of basement remodeling - or any home renovation for that matter. It wouldn't be wrong to say that the paint color and finish determine your overall basement aesthetics. A warm color gives a cozy look, while a bright color adds to an uplifting experience. What vibe do you want your basement to convey? Here's your chance to nail down your basement atmosphere. While a paint color you saw online may look appealing, it might not appear gorgeous in your basement. Therefore, it is better to explore some trending colors to pick an appropriate one for your basement room.